Are you ready to fill your next fifteen minutes with a helping of pure, unfiltered joy? Well, here he comes… It's Paper Guy!
It's Paper Guy is a tiny game that a group of French students submitted as a final project at their university earlier this year. Without knowing much more, I can almost guarantee they passed. You play as the happiest man/boy/guy alive, Paper Guy, as he skips through the forest on his own little adventure. His dark secret, though, is that he can somehow cut through anything around him on a whim. Don't care for the paper trees? Snip snip. Dog stuck on a leash? Slice that rope; he's your dog now.
The game consists of a handful of different areas in which you hop and chop your way through some very light puzzles to make the world better for everyone else around you. Help out local office workers, hang out with your new pet, and use your terrible, destructive powers for good.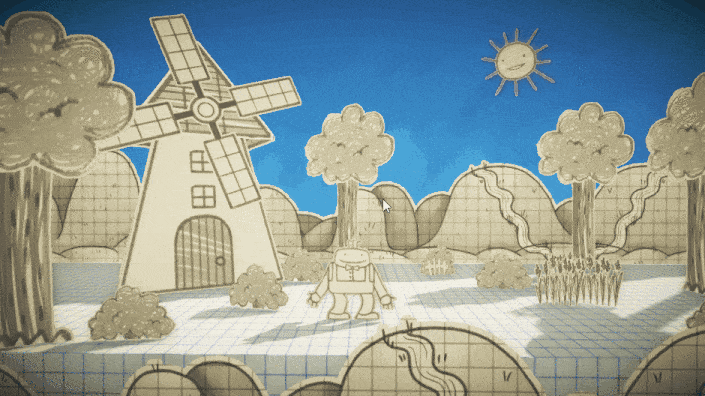 The game's aesthetic obviously owes a lot to the Paper Mario games, but it never feels wholly derivative. A pleasant 2D adventure game where you have near complete control over the environment isn't quite like anything I've seen before. It's Paper Guy! winds up being a combination of clever and wholesome in a way that we really don't deserve.
If you're ready to hang out with the happiest guy in town, check out It's Paper Guy! on its itch.io page.